Great things are happening at
SME Solutions.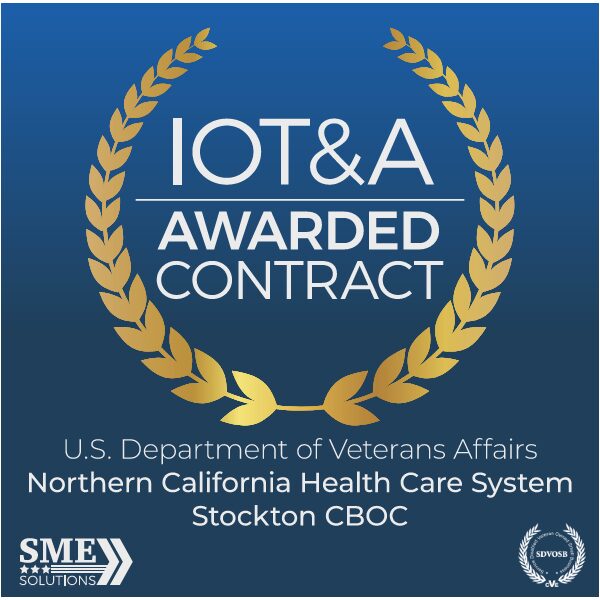 SME Solutions Awarded VA Northern California Health Care System Stockton CBOC
7.25.2023 - We are honored to now be supporting the VA in California as they open a new CBOC in Stockton. Leading the IOT&A efforts, we will support the opening of this new 158K sq. ft. clinic that will provide a wide range of medical services to Central Valley veterans including primary care, prosthetics, and mental health. The new Stockton CBOC is planned to open in the spring of 2024. And as with all our contracts, we look forward to working closely with the local VA leadership to become part of their activation team.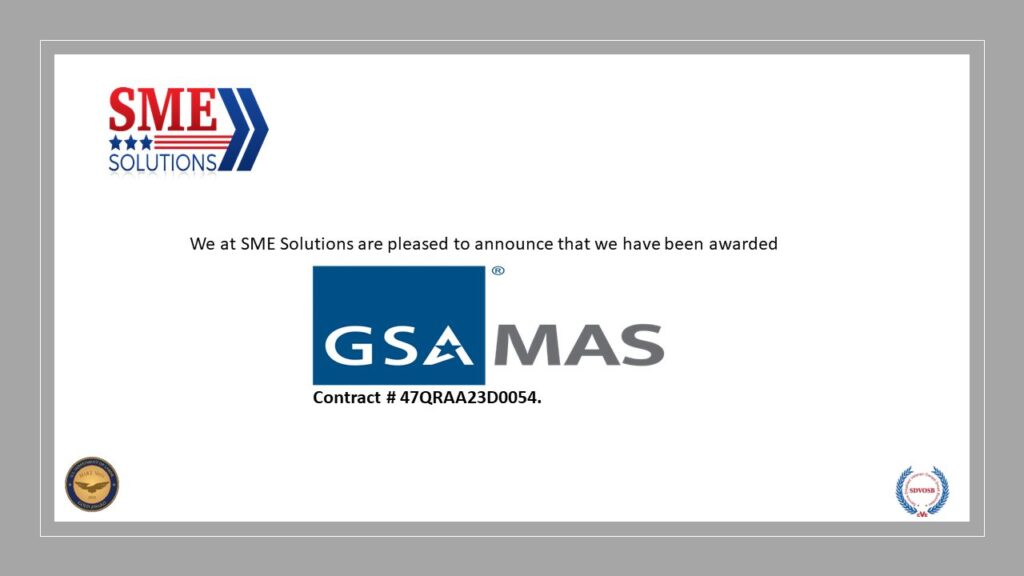 SME Solutions Awarded Multiple Award Schedule (MAS)
6.21.2023 - SME Solutions, LLC was awarded GSA Multiple Award Schedule (MAS) # 47QRAA23D0054 in March 2023 with a five-year period of performance. Awarded SINs are 541611 (Management and Financial Consulting, Acquisition and Grants Management Support, and Business Program and Project Management Services), 541614 (Deployment, Distribution and Transportation Logistics Services), 541614CF (Comprehensive Furniture Management Services), and 541614OR (Office Relocation and Reconfiguration).
Online access to contract ordering information, terms and conditions, up-to-date pricing, and the option to create an electronic delivery order are available through GSA Advantage!® at GSAAdvantage.gov.
Email us at [email protected] for further information on our services.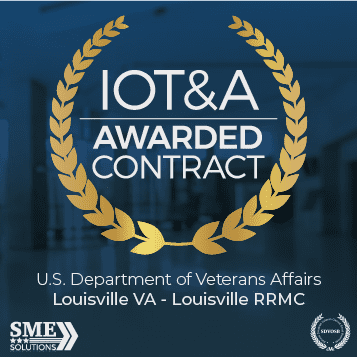 SME Solutions Awarded Louisville VA - RRMC Replacement Project
3.6.2023 - We are incredibly excited and honored to announce that SME Solutions will lead the IOT&A efforts for the Louisville VA Robley Rex Medical Center Replacement project. This new 104-bed, full-service hospital located in Louisville, Kentucky, will provide world-class healthcare for more than 45,000 Veterans in Kentucky and Southern Indiana. The campus is being designed to keep patient-centered care and whole-health concepts in mind to provide a comfortable, safe, and healing environment for our Veterans. To specifically address the needs of women Veterans, the new hospital will include a Women's Health Clinic with four Patient Aligned Care Teams.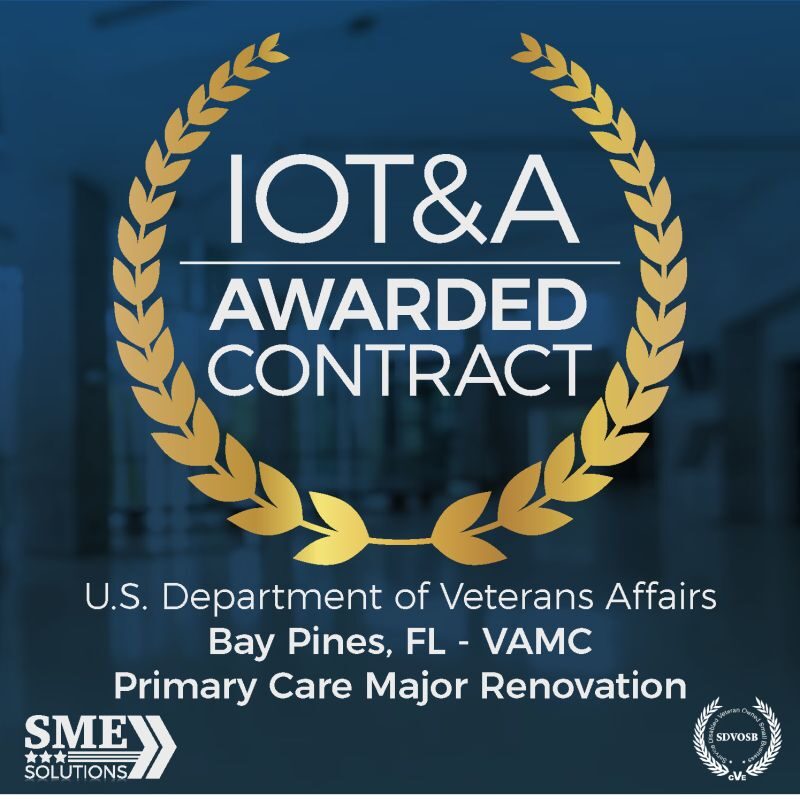 SME Solutions Awarded VA Bay Pines - VAMC
9.2.2022 - We are incredibly excited to announce we will lead the IOT&A efforts at Bay Pines VAMC, which is undergoing a historic renovation to Building One. The renovation will include a complete gut of the interior second through fifth floors and partial remodeling of the first and attic levels. Bay Pines is one of the busiest VA healthcare systems in the U.S., ranking fourth in the country for the number of Veterans it treats, and we are proud to be serving our Veterans as part of this transformation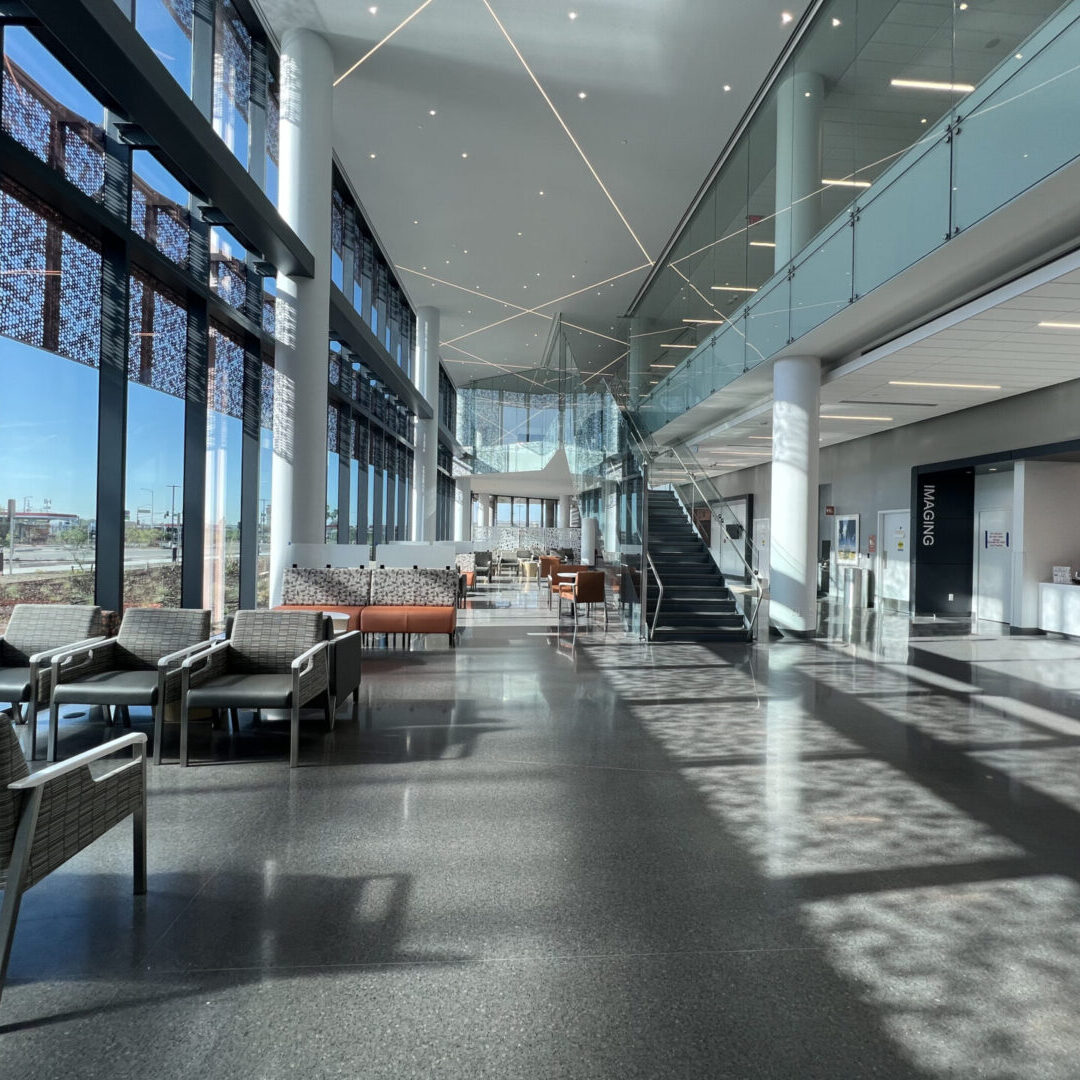 PVAHCS grows to fit Veterans needs with the new Phoenix 32nd Street VA Clinic
6.27.2022 - SME Solutions was honored to work on The Phoenix VA Health Care System's much-anticipated and newest outpatient clinic, the Phoenix 32nd Street VA Clinic, opened its doors to Veteran patient care, June 27, 2022.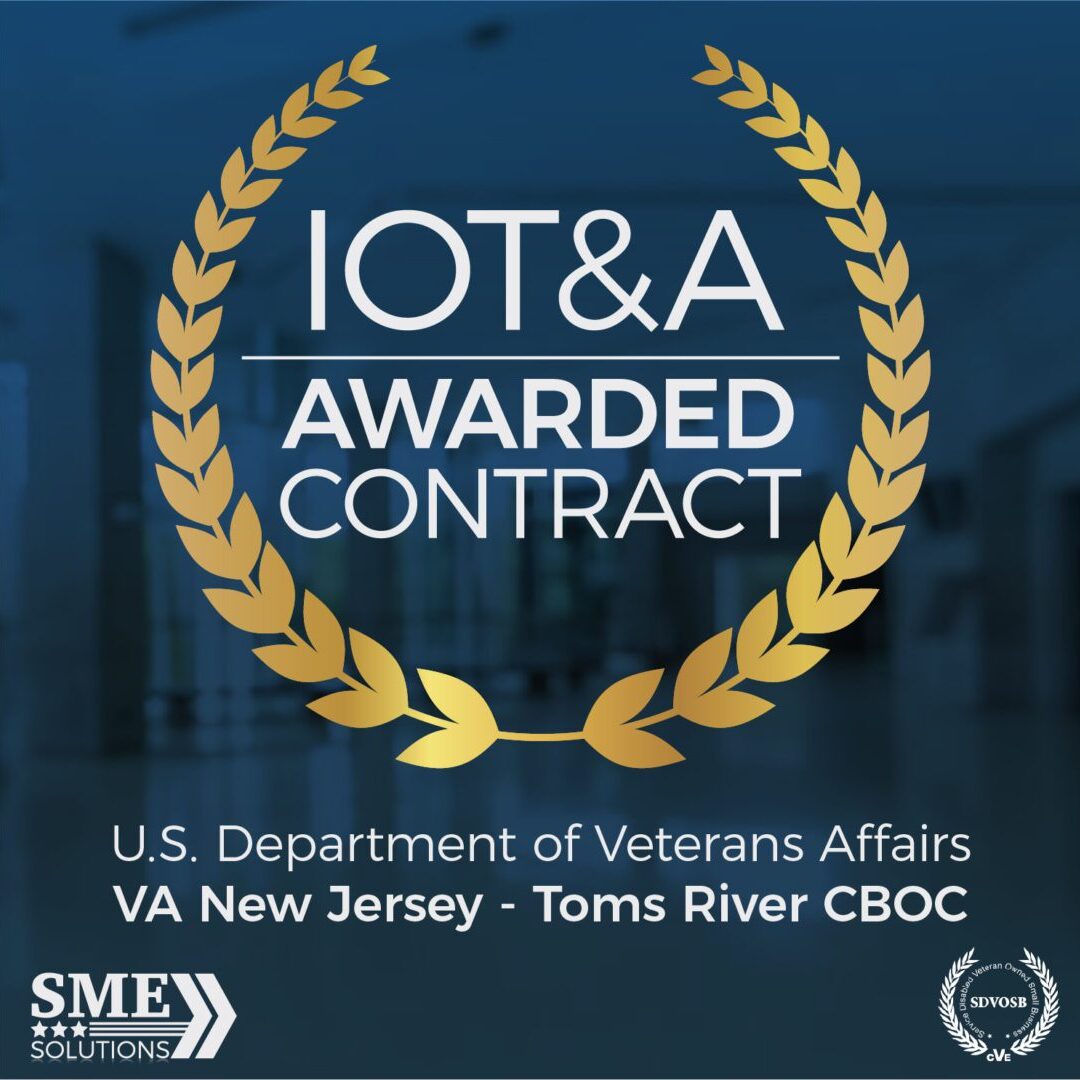 SME Solutions Awarded
VA New Jersey - Toms River CBOC
4.7.2022 - We're proud to announce that the SME Solutions Team was selected as the awardee for the IOT&A contract with the US Department of Veterans Affairs - VA New Jersey Toms River CBOC. The new 68,000 sq. ft. clinic replaces the existing, undersized Toms River CBOC with expansion to provide some basic specialty care services. We look forward to continuing to support our Veterans and the VA in their IOT&A efforts.
Kim Woolsey Promoted to President
2.1.2022 - SME Solutions is excited to announce the promotion of our COO, Kimberly Hessong Woolsey, MBA, PMP to President. Kim's steadfast leadership, hard work, and dedication are greatly appreciated and demonstrates her ability to take over as President. Thank you for helping to congratulate Kim on a well-deserved promotion!
Jenn DeBlois hired as new COO
2.1.2022 - We are thrilled to announce a new member of our executive leadership team. Jenn DeBlois is joining SME Solutions as our new Chief Operating Officer. Jenn has over 20 years of experience in the construction, initial outfitting, and transition planning industries where she specialized in managing client-focused services and multi-disciplinary teams for military medical, federal and corporate projects. Please help SME Solutions welcome Jenn to the Team!