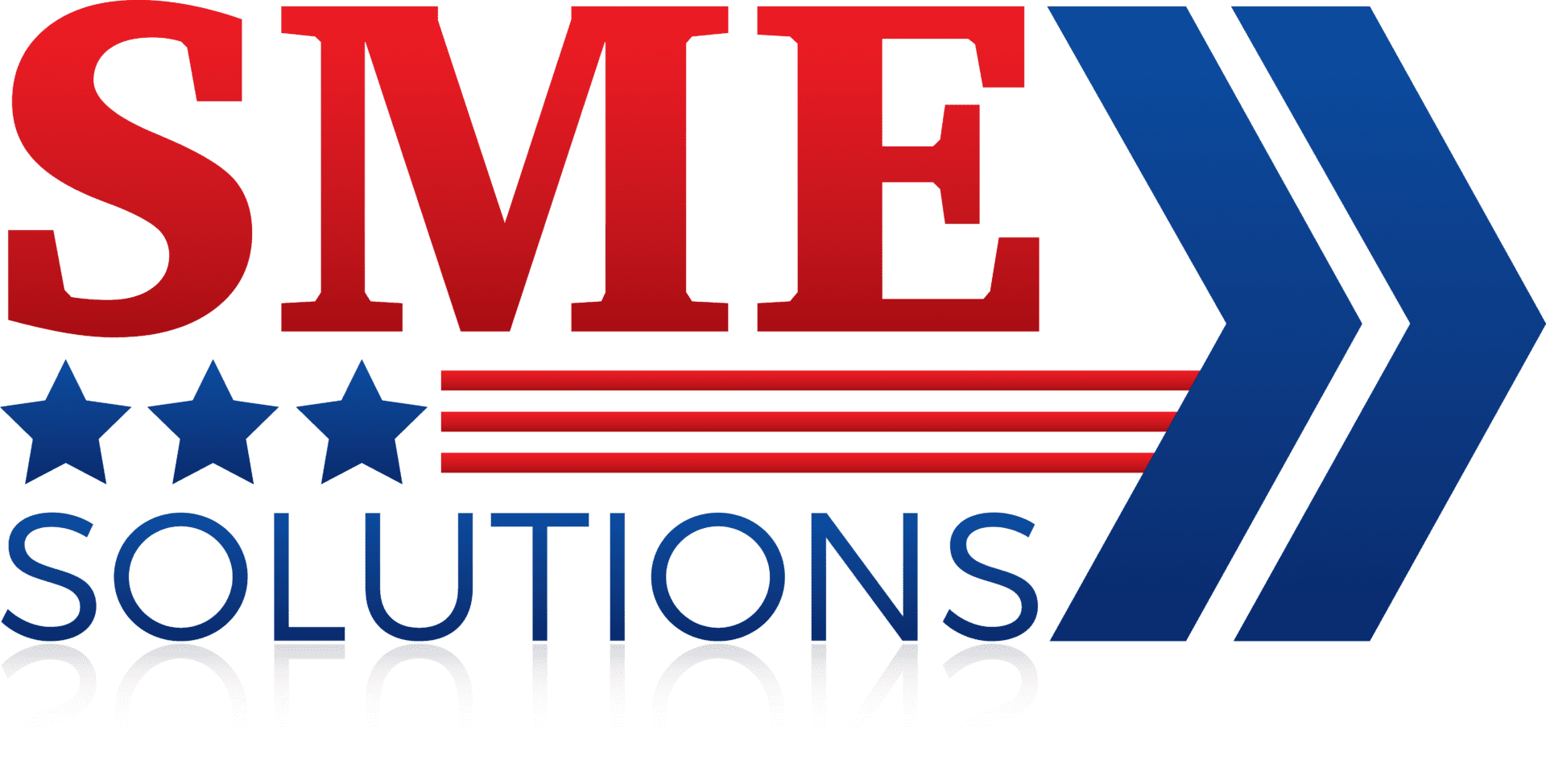 Supporting the VA,
one project at a time.
Mark Pounders:
Our Director of Transition Services
Director of Transition Services
Mark Pounders is the Director, Transition Services for Strategic Medical Equipment Solutions, LLC (SME Solutions). As the Director of Transition Services, Mark oversees all Transition Support Services within the projects, provides leadership and guidance to his transition team, and assists fellow directors and project managers in meeting their goals of delivering high quality deliverables on time and within budget.
Mark has almost nine years' experience in Initial Outfitting, Transition & Activation Services, specializing in DoD and VA facilities, working projects in the US, Europe, and Asia. Mark is a Retired Air Force Commissioned Officer with over 20 years of active duty service and 6 ½ years in the Air Force Reserves. His first ten years in the Air Force was in Security Forces, where he worked in various areas including as a Security Police Group Training Instructor. Mark holds a bachelor's degree in Nursing and a master's degree in Health Sciences in Emergency & Disaster Management.
His leadership and understanding of clinical operations stem from both civilian and military Nursing experience. Mark's medical experience started as a Flight Medic in the Air Force Reserves prior to graduating from Nursing school. His nursing background includes Flight Nursing, Surgery, Primary Care, Cardiac Care, Surgical/Medical Intensive Care, Intermediate Intensive Care, Obstetrics/Newborn Care and served as a Nurse Consultant.
Mark's IO&T project and transition experience includes work on several DoD and VA projects, including the Air Force Academy Ambulatory Surgery Clinic Modernization Project, and the Schriever AFB Ambulatory Care Center/Dental Addition/Alteration Project, the Dulmen Army Prepositioning Site (APS) Warehouse Project, Dulmen Germany, ROBMC IO&T Support Planning Project, Landstuhl, Germany, the Ft. Eustis Community Based Medical Home (CBMH) Project, the NAS Jacksonville Mental Health Restoration Project, Camp Humphrey's Main Dental Clinic, Troop Medical/Dental Clinic and Veterinary Clinics in South Korea, the Weed Army Community Hospital (WACH) Replacement Project, Ft. Irwin, CA, the VA Loma Linda Ambulatory Care Center Project, the Keller Army Community Hospital (West Point) Ambulatory Addition Project, and the Camp Zama Japan B.G. Sam's Army Health/Dental Clinic Renovation Project.
Mark's desire to continue to provide support for our military personnel, their families, and our veterans, drive his dedication to the mission of providing outstanding Transition Services for our VA & DoD projects. Mark enjoys time with his wife, children and grandchildren, and their little dog Gracie (a Peek-a-poo). He also volunteers time with his local church as an Administrator and in the community, as an American Heart Association Basic Life Support & Heart Saver Program Instructor. Feel free to reach out to him at Mark.Pounders@sme-solutions.co.